Hire us to design wedding stuff for you!
Here are some of the wedding projects that we have done. Each design is guaranteed a unique piece that cannot be found anywhere else. We use quality materials that reflect in the finished piece. We can mix and match any combination of materials / accessories to compliment your wedding theme or colors. Feel free to
contact us
for a quote.
- Wedding Accessories
- Wedding Car Decoration
- Wedding Emblem/Insignia
Wedding Car Decoration
Wedding car decoration plays an important part of the marriage celebration. For this important event, the car is decorated so everyone in the world knows that you and your loved one have just tied the knot and are now happily married. Gorgeous decorations are attention-grabbers which will make your transportation even more beautiful and romantic. Choose the best wedding car decoration that will add a special touch on your big day.
Autumn Theme Wedding Car Decoration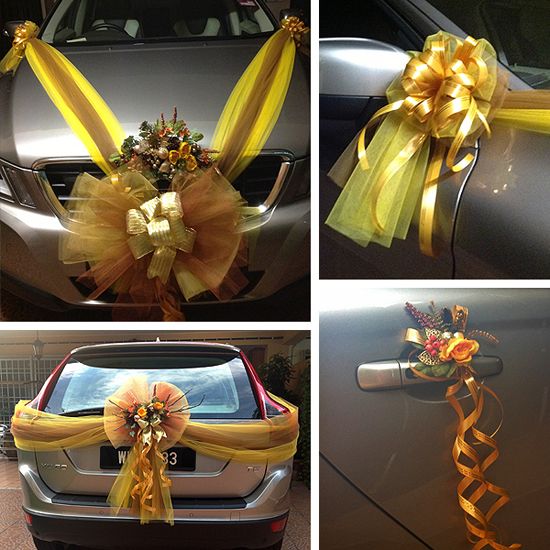 Red & Ivory Theme Wedding Car Decoration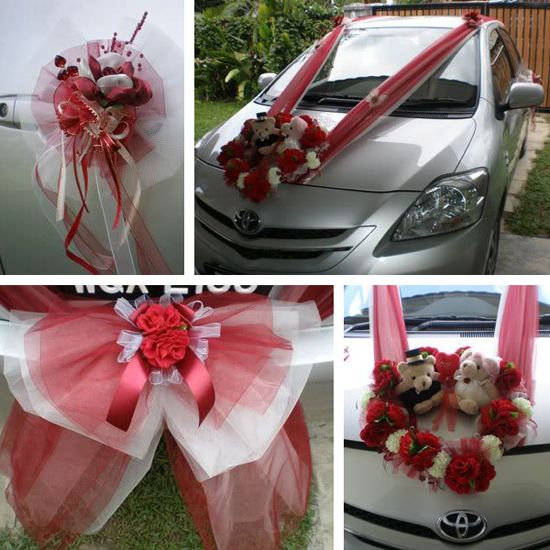 Purple & Pink Theme Wedding Car Decoration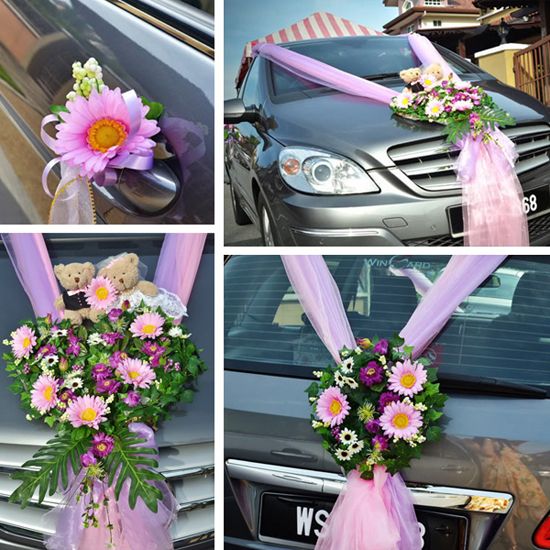 Purple & Pink Couple Piggy Toy with Embroidered Names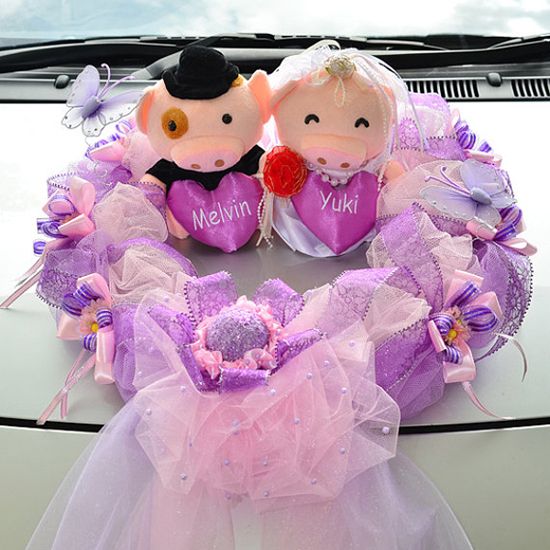 Wedding Emblem/Insignia